Newspaper Pre-Press Consumables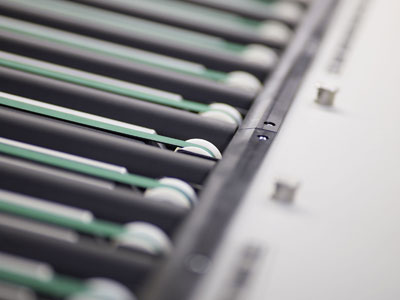 Newspaper Plates and Chemicals
Violet Chem-Free Plates

:N94-VCF is Agfa Graphics' latest addition to the range of photopolymer offset plates for the newspaper industry. Like other violet offset plates, it is sensitised for visible lasers emitting at 405 nm, but instead of requiring a chemical developer for processing, it is designed for chemistry-free operation, requiring only 2 types of gum to develop and become useable on the press. The :N94-VCF has a run length of up to 200 000 impressions dependent on press conditions and are not suitable for use with UV inks.

Gum
William Over Photographic also supply to the newspapers using our :N94-VCF Plates, two types of gum, RC795 and VCF Gum P78KZ for use in their processors, these are available in 10 and 20Lt containers respectively.
Conventional Pre-Press Chemistry
NewsFilm
William Over Photographic in conjunction with Agfa are able to provide the newspaper market with Newsfilm, an Emulsion Out Helium Neon film that is suitable for both commercial and Newspaper printing.
Chemistry
Alongside our newsfilm we have a selection of the highest quality Fixers and Developers for use in film processors for the newspaper printer.
For more information on any of the above products, please contact Tafara Nyatsanga on flexo@williamover.co.zw
William Over Photographic has a solution for you no matter how big or small.